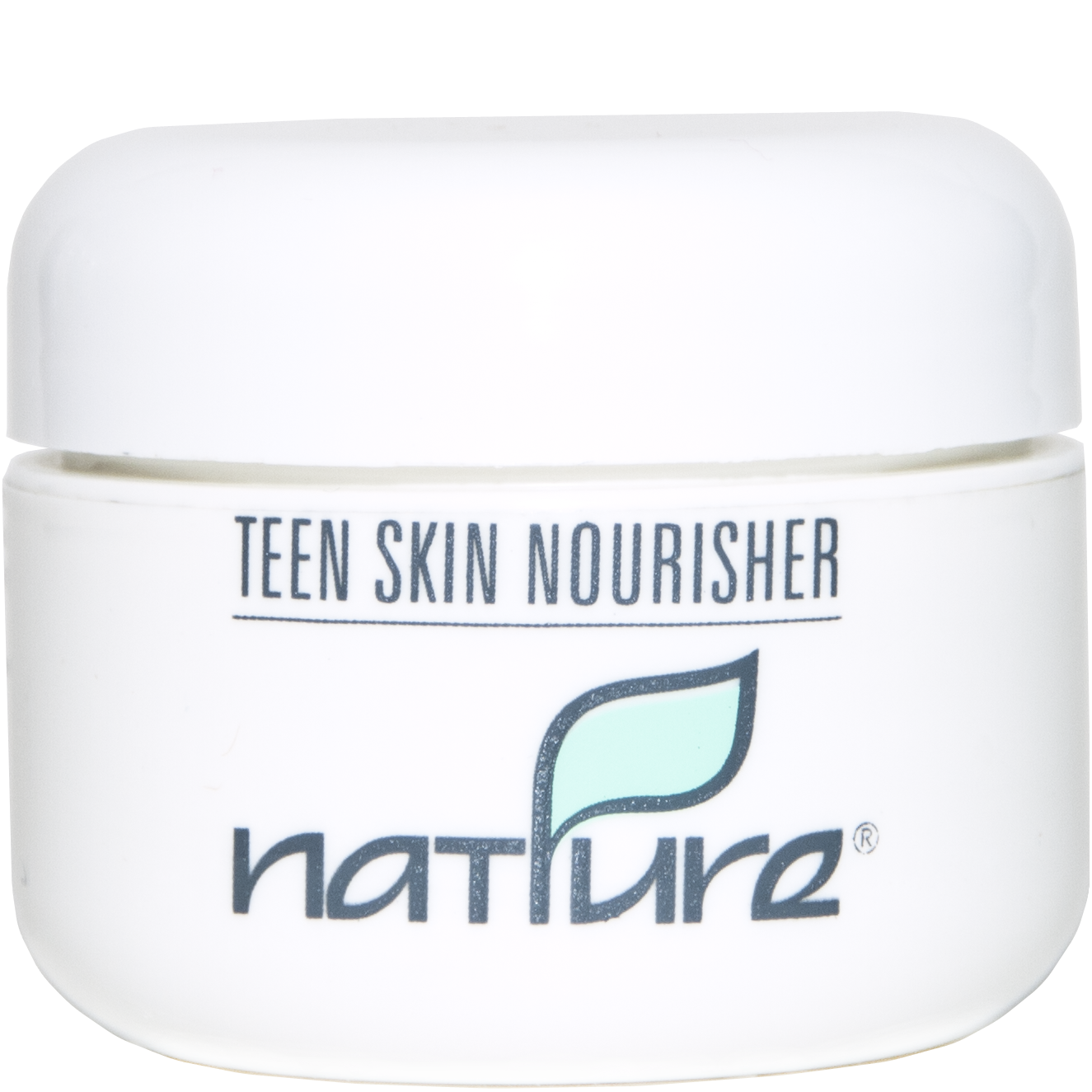 Teen Skin Nourisher
A unique herbal quick absorbing formula working to treat, nourish and moisturize troubled skin. The holistic blend supports skin regeneration and promotes a healthy complexion while slowing excessive sebaceous gland activity.
Enriched with organic Sage, Ivy, Echinacea and Azulene calm and soothe problem areas. The natural remedy combination of Hippophae Berries, Allantoin and Tea Tree Oil synergistically treat acne prone skin while gently restoring it from overuse of alcohol-based lotions.
Recommended Use: Apply 1-2 times daily. Absorbs well into the skin and works well even under makeup.